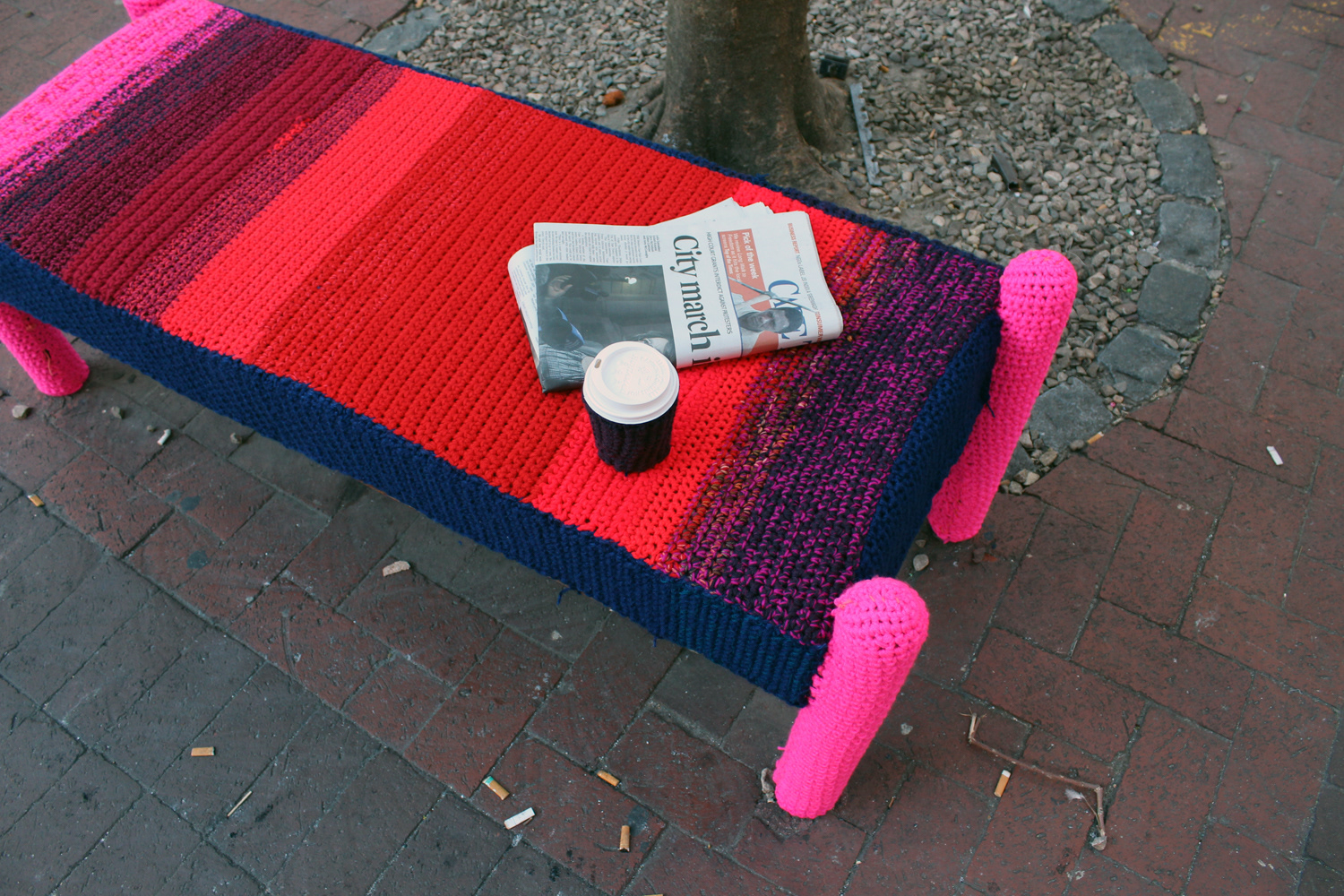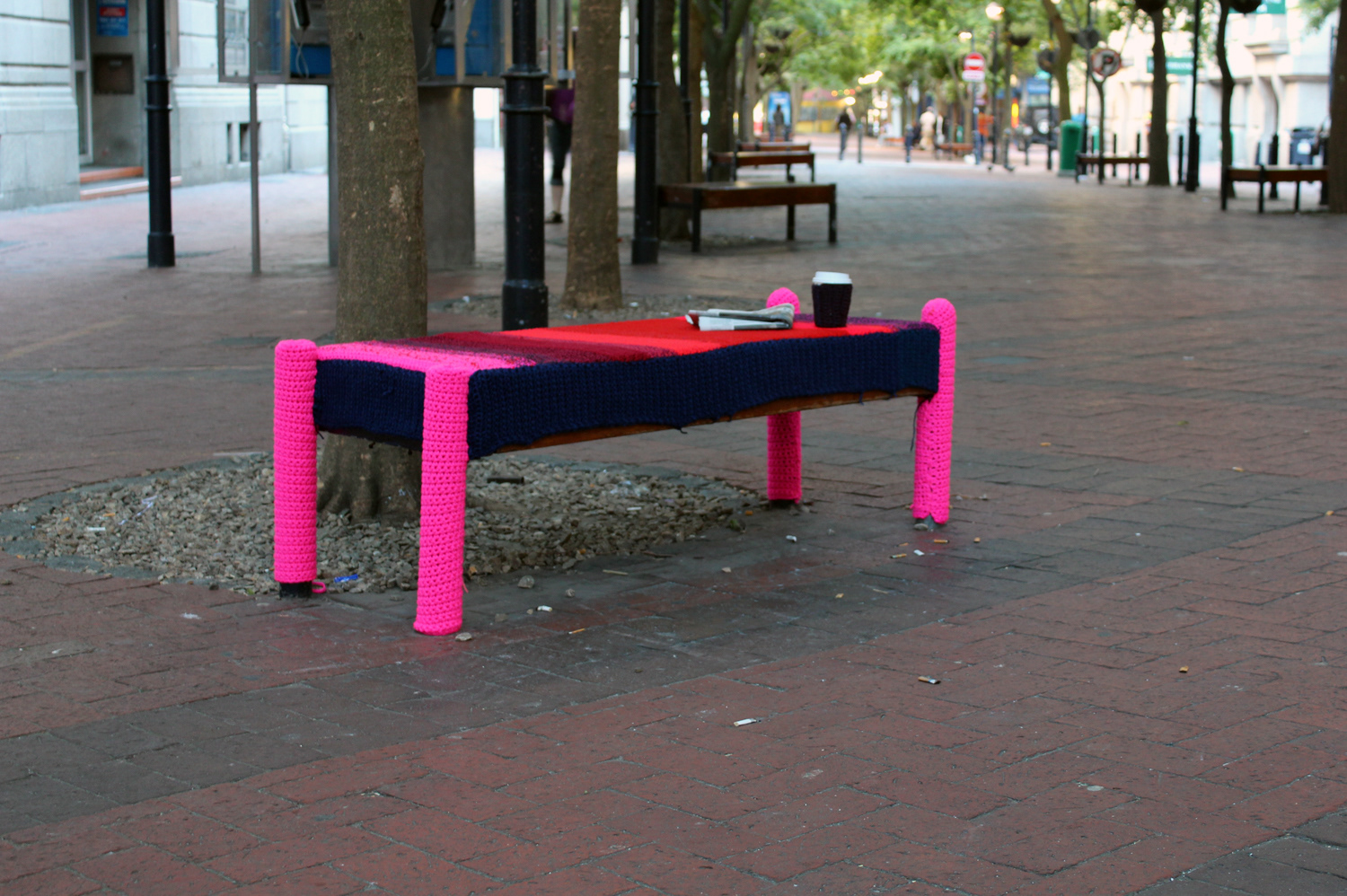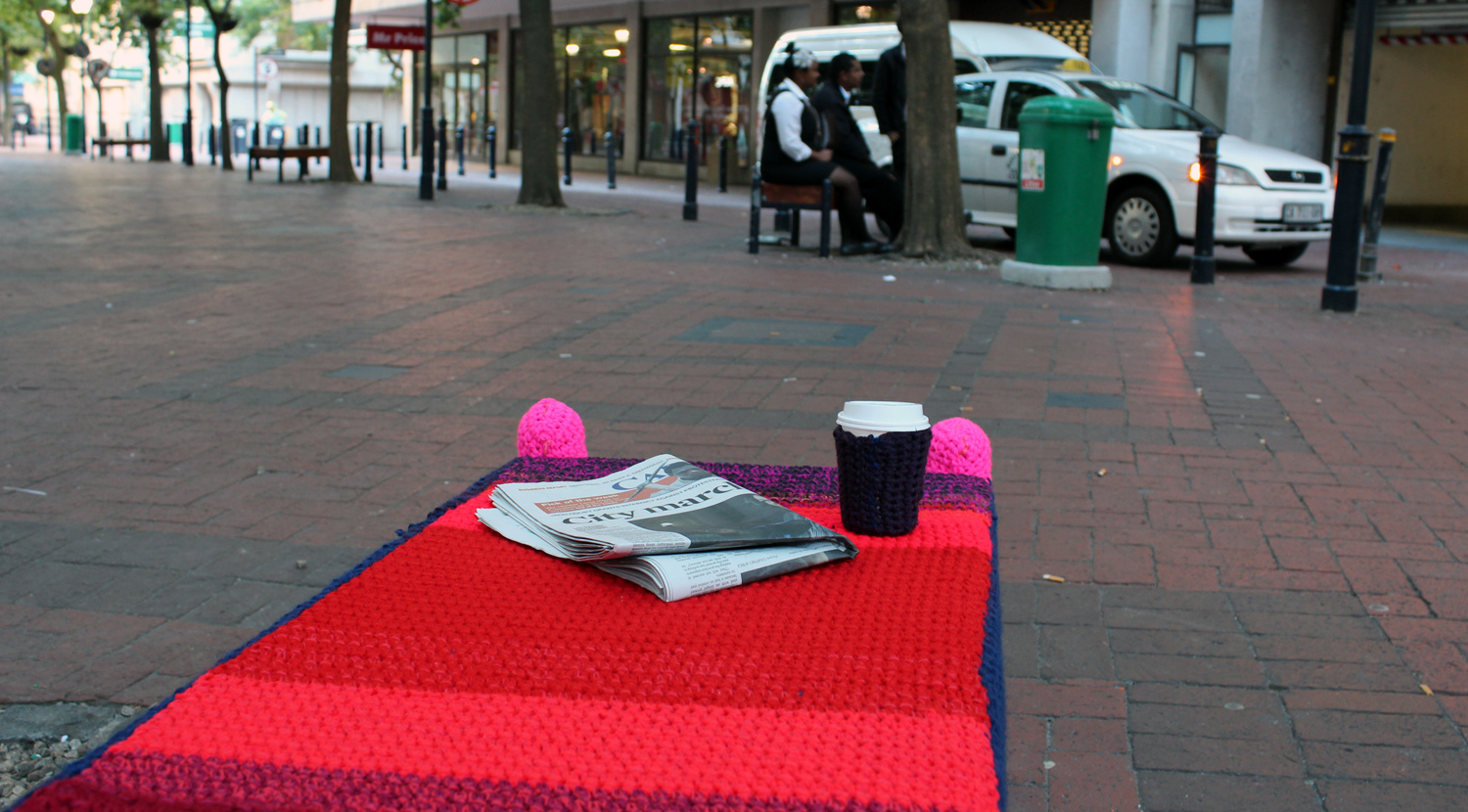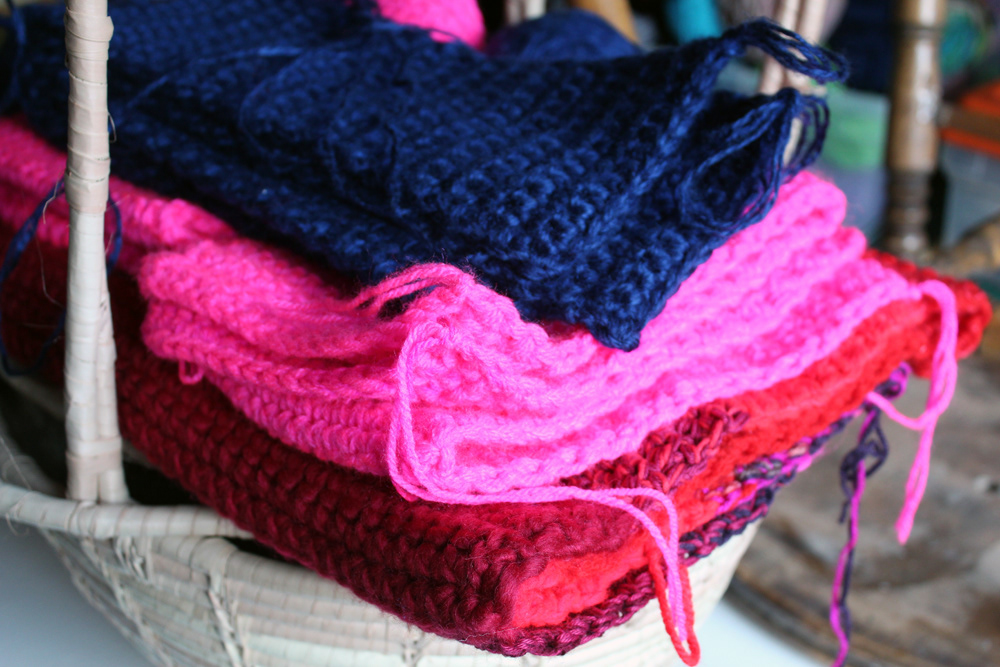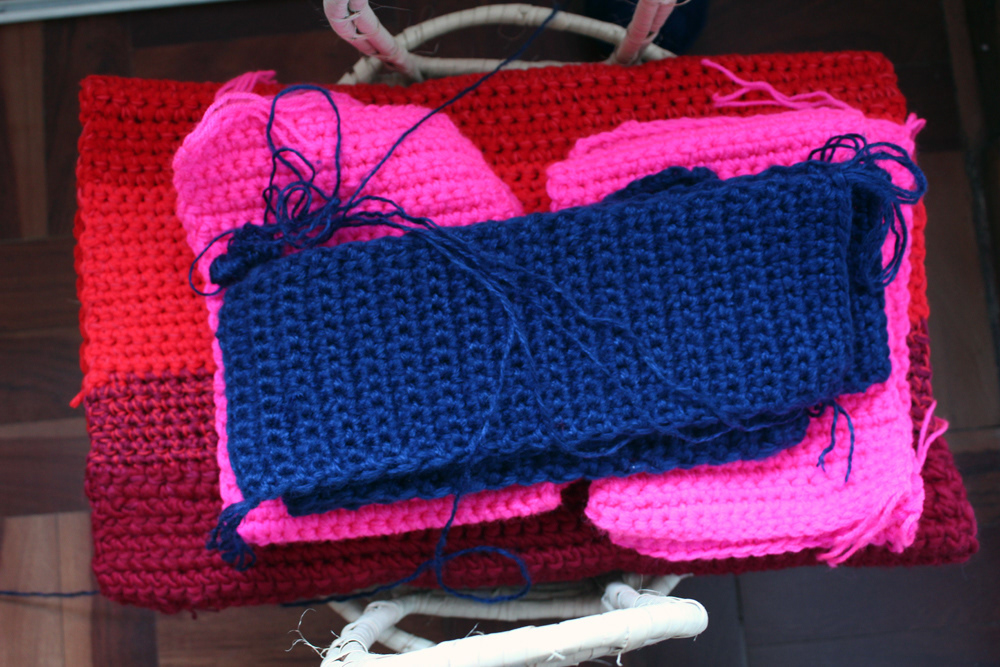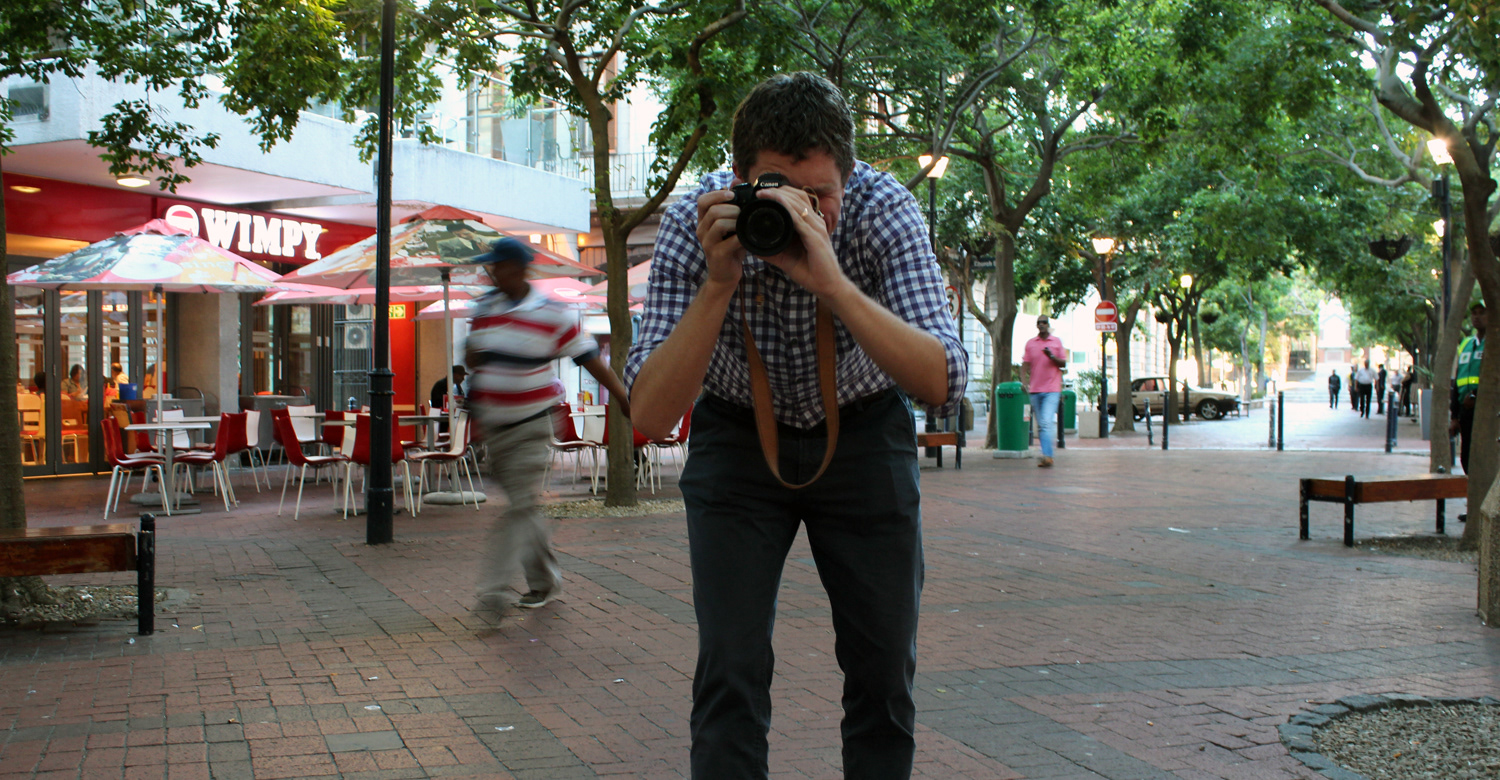 29 Nov 2013 there were protest threats and the city center was in lock down mode with police and some riot police deployed in case of violence.
At that point Wall Street Journal contacted me to do a story about public art in Cape Town and I decided to yarn bomb an inner city bench on the 29th to soften the mood of the day in a personal way. It was distracting and people did not understand why I did or what it was for... Confusion. Perfect. Wait, what protest? Ooo...
A special thanks to Pat from the Wall Street Journal for coming along and asking people their thoughts.